Theatre Royal Haymarket
Great West End Theatres
All-region DVD
Presented by Sir Donald Sinden
Directed by Marc Sinden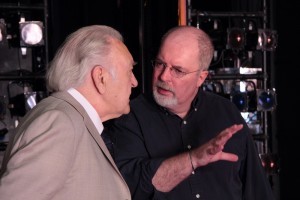 Featuring interviews with
Sir Ian McKellen, Steven Berkoff and Martin Shaw.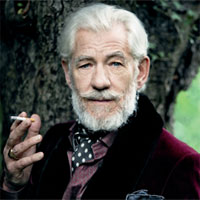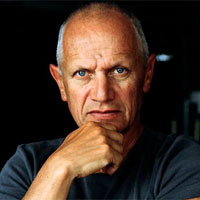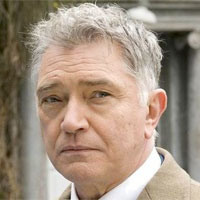 Which notorious jailbird had a premiere here?
Who's ghost appears if he approves of the production?
Find out in this DVD… along with other hilarious theatrical anecdotes!
---
ABOUT THE THEATRE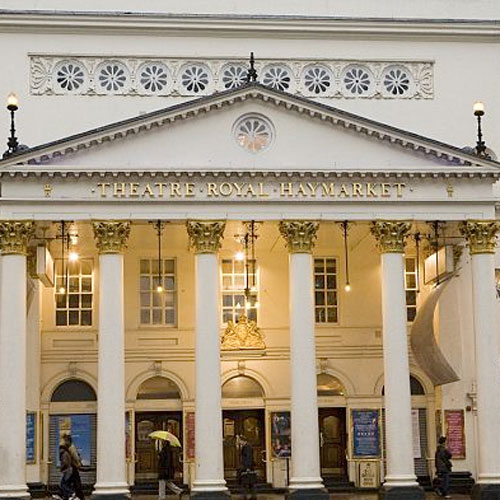 Theatre Royal, Haymarket
The Haymarket W1
Built: 1720. Rebuilt: 1820. Seats: 888
Architect: John Potter. John Nash.
Current Owner: The Crown Estate
WORLD-FAMOUS STARS
Michael Redgrave ~ Sir John Gielgud ~ Helen Hayes ~ Ralph Richardson ~ Peggy Ashcroft ~ Wendy Hiller ~ Sienna Miller ~ James Purefoy ~ Sheridan Smith ~ Ralph Fiennes ~ Robert Lindsay ~ Joanna Lumley
WORLD-CLASS PRODUCTIONS
Our American Cousin ~ The Beggar's Opera ~ Present Laughter ~ This Happy Breed ~ Lady Windermere's Fan ~ The Importance of Being Earnest ~ The Glass Menagerie ~ The Heiress ~ Rosencrantz And Guildenstern Are Dead ~ The Lion in Winter
Also known as Haymarket Theatre or the Little Theatre, it was built in 1720 by John Potter and was the third public theatre opened in the West End.
It opened on December 29, 1720, with a French play La Fille a la Morte, ou le Badeaut de Paris.
In 1820 John Nash persuaded the proprietors of the theatre to rebuild on a site a little south of the old one to fit with his overall redesign of Haymarket. The theatre was re-opened on 4 July 1821, with The Rivals.
In 1853 John Baldwin Buckstone, established the theatre as a great comedy house, and the theatre hosted most of the great actors of the period. Buckstone's ghost has reportedly
often been seen at the theatre, particularly during comedies and "when he appreciates things" playing there.
Herbert Beerbohm Tree took over the management in 1887 and installed electric light in the theatre. Under Tree, Oscar Wilde premiered his first comedy A Woman of No Importance in April 1893 and in January 1895 Wilde's An Ideal Husband was first performed.
The Haymarket was the site of a theatrical innovation; in 1873, it was the venue for the first scheduled matinée performance, establishing a custom soon followed in theatres
everywhere.
It is a Grade I listed building, and seats 888 people. The freehold of the theatre is owned by the Crown Estate.